BBC Radio 5's Dan Baker sacked over Royal Baby tweet
Danny Baker has been sacked from his Saturday Morning slot on BBC Radio 5 Live, after apologising for a tweet about the royal baby.
As Radio Today UK reports, he posted an image on Wednesday evening showing a clothed chimpanzee holding hands with a couple, along with the caption 'Royal Baby leaves hospital'.
Dan, who spent almost 10 years on the Saturday Morning slot on 5 Live, quickly deleted the tweet after accusations it was racist, but screengrabs been shared widely on social media and used by the national press.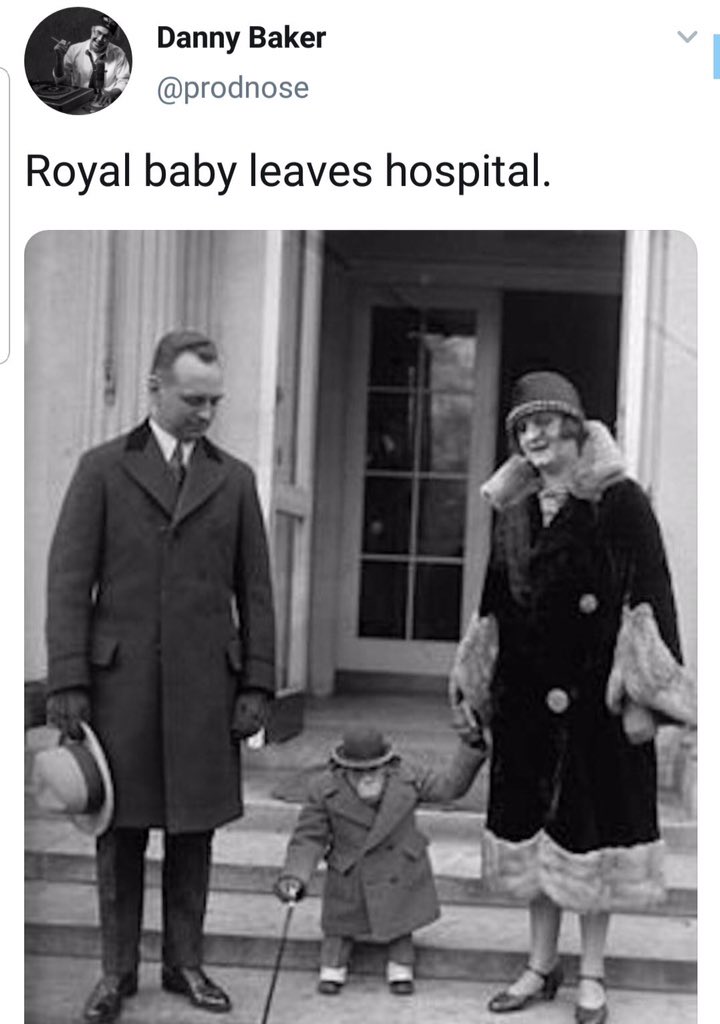 Danny had apologised for what he called a 'stupid unthinking gag', revealing he's been sacked.
Just got fired from @bbc5live.
For the record – it was red sauce. Always.

— Danny Baker (@prodnose) May 9, 2019
A BBC spokesperson told RadioToday: "This was a serious error of judgment and goes against the values we as a station aim to embody. Danny's a brilliant broadcaster but will no longer be presenting a weekly show with us."
Danny went on to say that the phone call he received to sack him was a "masterclass of pompous faux-gravity".
The call to fire me from @bbc5live was a masterclass of pompous faux-gravity. Took a tone that said I actually meant that ridiculous tweet and the BBC must uphold blah blah blah. Literally threw me under the bus. Could hear the suits knees knocking. #Fuckem

— Danny Baker (@prodnose) May 9, 2019
"Once again. Sincere apologies for the stupid unthinking gag pic earlier," he went on to tweet.
"Was supposed to be joke about Royals vs circus animals in posh clothes but interpreted as about monkeys & race, so rightly deleted. Royal watching not my forte. Also, guessing it was my turn in the barrel."
Now Sky at the door.
Would have used same stupid pic for any other Royal birth or Boris Johnson kid or even one of my own. It's a funny image. (Though not of course in that context.) Enormous mistake, for sure. Grotesque.
Anyway, here's to ya Archie, Sorry mate.#Occam #Razor

— Danny Baker (@prodnose) May 9, 2019