The top 10 most influential content directors in Australian metro FM radio
The role of content director is arguably the most crucial at a radio station, especially for those in a highly competitive metro market.
Content directors are responsible for the 'sound' of a radio station. The music, Breakfast and Drive shows, announcers, imaging/production, social media, execution of promotions, implementation of network shows and execution of sales promotions.
Of course their performance is largely measured on ratings performance.
Without further ado, here is Radio Today's top 10 metro FM content directors, taking into account their overall influence in the radio station, ratings, talent choice, talent management and direction, music influence, experience, market size, competitive landscape, group/network input and the scale of their position.
Note: No group or network CDs have been included in this list, only single station CDs.
---
1. Adrian Brine – Fox FM
Originally from South Australia, newlywed Adrian Brine came out of Survey 2 grinning from ear-to-ear, as Fox claimed the #1 spot once again overall, as well as in the highly competitive Breakfast and Drive slots. Formerly the CD at SCA's Hit105, his track record at the helm of Fox for the past two years has been exceptional, and the station now has the biggest audience in Australia, the highest cume of any metro station.
---
2. Derek Bargwanna – KIIS 106.5
Derek Bargwanna's dominance over Sydney Breakfast with the unstoppable Kyle and Jackie O shows no signs of slowing, with KIIS 106.5 claiming the #1 FM station in Sydney in Survey 2. Originally at 2DayFM Derek made the move the KIIS around the same time as Kyle and Jackie O. The team now rating even higher than at their previous station.
---
3. Jay Walkerden – Nova Brisbane
Jay Walkerden is one of NOVA Entertainment's Jack's of all trades. Not only CD of Nova 106.9 Brisbane, but also their first head of podcasting, Jay has been fighting the good fight, with Nova placed at or near the top of the ratings for several years now. He was previously at MCM and Global Media in the UK.
---
4. Scott Muller – WSFM
Scott Muller took over from long-serving veteran WSFM CD Charlie Fox at the start of the year. A former director of MBOS Consulting Group, Scott has had highly successful runs as PD at Capital Radio London, Triple M Network and took Nova Sydney to its first ever #1 position.
---
5. Jamie Angel – Triple M Sydney
Coming into his 26th year at SCA, Jamie Angel has overseen significant on-air changes this year to Triple M's Sydney lineup including new shows from The Chaser and Kennedy Molloy. Jamie has been a successful CD at 2DayFM, FoxFM and B105.
---
6. Rohan Brown – Nova 100
Rohan Brown was previously assistant program director at SCA's FoxFM and Triple M. He has also been PD for Smooth Melb/Sydney and is now at the helm of top rating Nova 100, and in addition recently took over as PD of Adelaide's Nova 919. He's anchored The Shebang and has had several assistant PD roles over the years.
---
7. Mathew Eggleston – Hit105
Hit Brisbane CD Mathew 'Eggo' Eggleston has helped to turn his station into a real ratings threat, claiming third place narrowly behind 97.3FM and Nova (beating out stablemates Triple M) in Survey 2. Eggo has become something of a new talent champion, and recently penned a piece on new talent. He has previously served as an MD and announcer at 2DayFM, FoxFM, SAFM and NXFM.
---
8. Daniel Underhill – Nova 93.7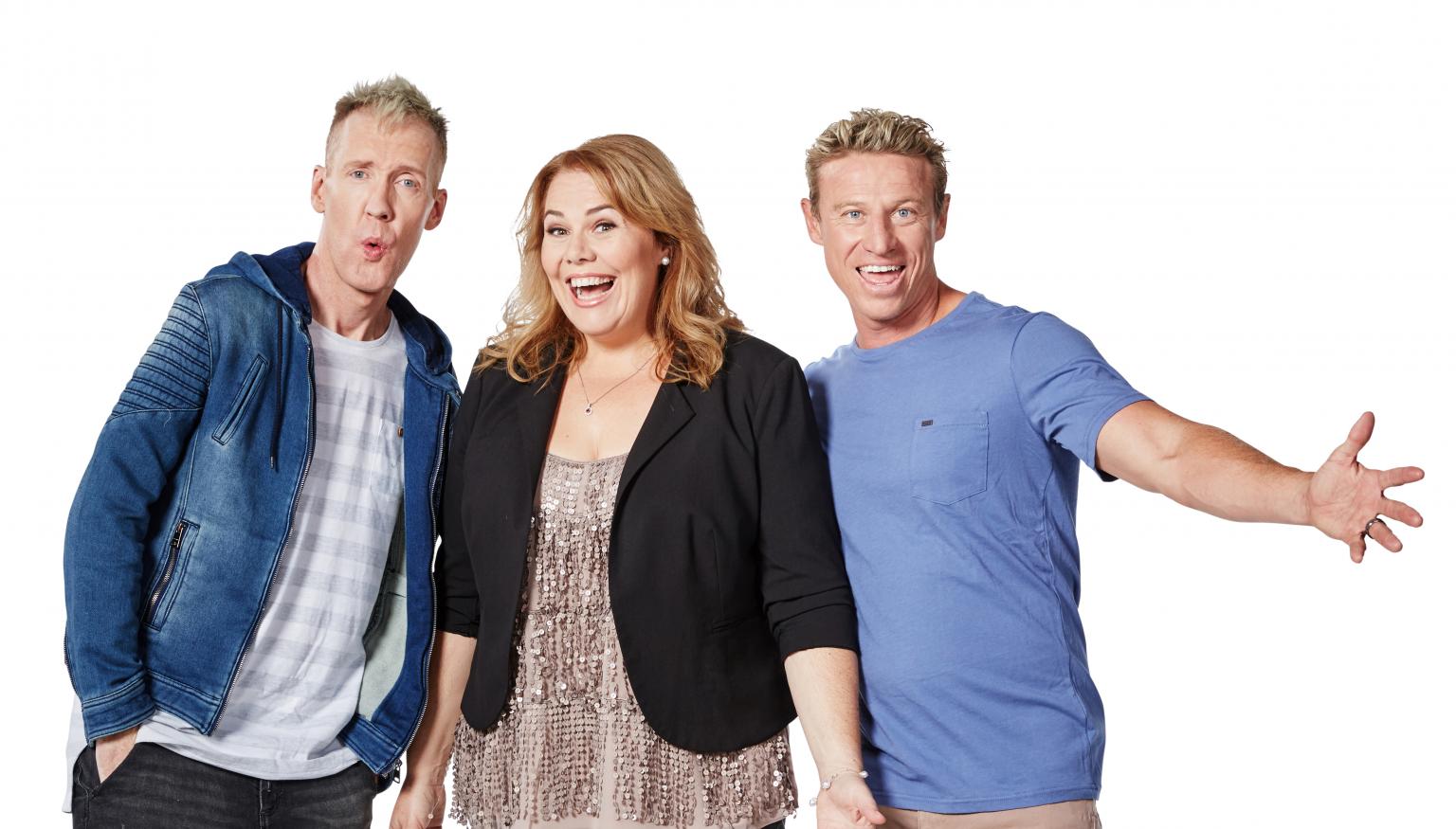 Daniel Underhill has helped to keep Nova 93.7 at the top of Perth's ratings since its launch in December 2002. Daniel previously held the roles of creative director and creative writer, and has been a finalist for program director of the year.
---
9. Ben Latimer – Nova 96.9
For 15 years Ben has beens a successful program director for the smooth network, and also ARN's Mix 106.5 and Mix 102.3 Adelaide. He enjoyed success as executive producer of WSFM's Jonesy and Amanda, one of Sydney's top rating breakfast shows. Ben has been PD at Nova Sydney since October last year.
---
=10. Amanda Lee – Hit Perth
Arriving at Hit92.9 mid 2016, Amanda Lee has put her stamp in the station and driven the station's recent rating success in Perth over the last two years. Amanda was previously assistant content director at FOXFM and has also worked for Nova as a music director.
---
=10. Sue Carter – GOLD FM
Rising to the position of CD in March, Sue Carter has quickly established herself as a more-than-able replacement for the outgoing Tony Aldridge following a successful stint at Mix Adelaide. The biggest litmus test for GOLD in 2018 is yet to come, with Christian O'Connell's Breakfast show earmarked to begin on June 4.