James Hird ends 20-year Triple M hiatus
AFL legend and former Essendon captain James Hird returns to Triple M this weekend.
It's been two decades since James appeared on the Ms, and now he will join the footy call team as a regular.
Back in the late '90s, he was one-third of Triple M Melbourne's Pig, Jimmy & Roo Boy with Jason Dunstall and Wayne Carey.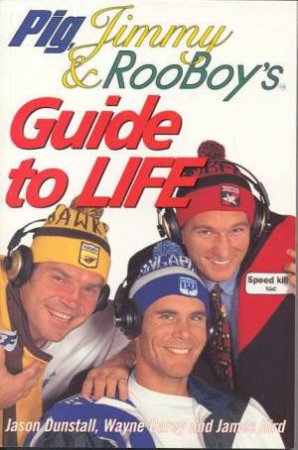 He joined The Hot Breakfast this morning for a chat.
His first call will take place this Saturday, covering Essendon vs St Kilda from 4pm alongside Brian Taylor, Barry Denner, Ash Chua and Jay Clark.
"It's a privilege for Triple M Footy to have one of the greatest players of the AFL era join our team. James has one of the sharpest footy minds and will be a massive asset to the call team," said Triple M AFL CD Ewan Giles.
"I'm absolutely confident that James' stint on Pig, Jimmy and Roo Boy will only be mentioned in a positive light and that none of our call team will ever bring up his bad 90's fashion. Especially Duck."